Is he the new Nick Jones? Is he the new Adam Neumann? Or is Francesco Costa a totally different type of entrepreneur to the founders of Soho House and WeWork? His Spring Studios and Spring Place businesses, which operate in New York, LA, London and, soon, Milan, offer hip coworking spaces, club membership and studios for shoots, and are becoming a creative force in themselves. Clients include Procter & Gamble, Louis Vuitton, Estée Lauder, Marc Jacobs and Tom Ford. Milan will represent another big step in the global reach of a group that is harnessing the creative energy of its members in a way that might just be making the all-conquering Soho House group feel a little envious. LUX Editor-at- Large Gauhar Kapparova, a Spring member, fires some questions at the Italian creative rainmaker over lunch in London
LUX: Does anything else like your business model exist, and how did you think of it?
Francesco Costa: There is nothing like it, we put together workspace, creative agency, production, events and content creation.
LUX: Did you always intend to create Spring Place even when you were creating Studios?
Francesco Costa: No, the idea came later when we saw there was a request for space from our friends and associates.
LUX: How important was the buy-in of creative leaders?
Francesco Costa: Very. Spring is a platform created for them.
Follow LUX on Instagram: luxresponsibleluxury
LUX: Spring Place is set to open soon in Milan, following on from NYC and LA. Why is this model so successful?
Francesco Costa: Because the community we serve has many occasions to meet socially, but not so many to meet and interact professionally.
LUX: Why Milan?
Francesco Costa: Milan has an incredible energy. Milan was the art capital of the world in the 1960s, then the fashion capital of the world in the 1980s. Today, it is the centre of design. And, I am Italian.
LUX: Did you need to get the buy-in of the big fashion houses for Milan and how did you do this? Who else? Agencies? Celebrities?
Francesco Costa: Most of the fashion houses in Milan are already our clients or investors or friends. I expect a big support from them.
Read more: The opening of Turkey's newest contemporary art museum OMM
LUX: Is there a signature look and feel to all of the Spring locations, or does the design of each space reflect the personality of its host city? How will the Milan space be different?
Francesco Costa: Every one is different, but there is a common factor: the quality of design and the modernity. Milan will be the same .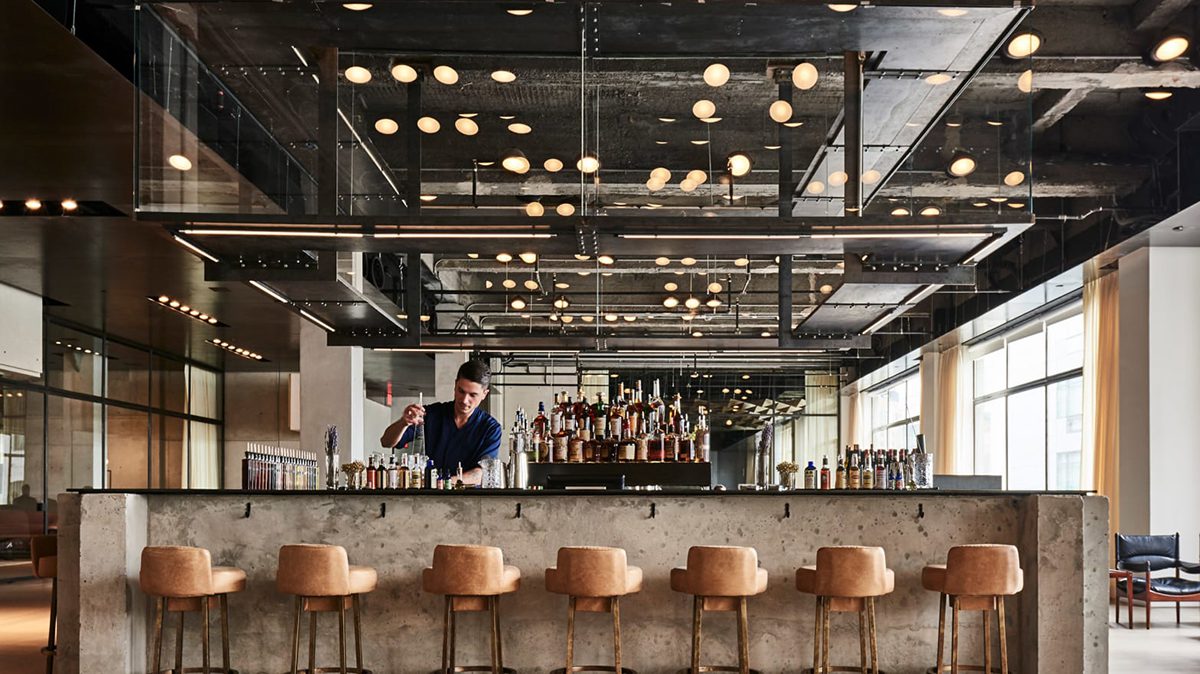 LUX: There is an obvious logistical advantage in signing up for the whole Spring 'package' (production, location, content, events, workspace and entertaining), but does this joined-up approach somehow open up more creative opportunities as well?
Francesco Costa: My goal is to give opportunities beyond the obvious advantage of signing up for 'a package'.
LUX: Tell us about examples of the creative community supporting or encouraging their peers through the Spring network.
Francesco Costa: There are so many; our members just had the opportunity to invest in the real deal one year ago at one third of the actual stock price.
LUX: Fashion, film, advertising, digital, media, print – is one more important than others for you? How do they work together?
Francesco Costa: They all work together, but fashion pays for everything.
LUX: How do you communicate with your community and bind them together?
Francesco Costa: By email.
Read more: Lenny Kravitz on creativity and champagne
LUX: Are you the new Soho House?
Francesco Costa: No. Soho House is where you grab a beer, Spring is where you create a new venture or idea.
LUX: Is food and entertainment an important part of the Spring brand?
Francesco Costa: Very!
LUX: What are your biggest challenges?
Francesco Costa: To find amazing buildings like the NYC and LA ones.
LUX: What's your ten-year plan?
Francesco Costa: To have Spring in every major creative city, a Spring audience, and great brands incubated out of Spring.
Notes: Costa co-founded Spring Place with Alessandro Cajrati; Olivier Lordonnois is its CEO. Costa reinvented the Spring Studios concept after buying it as a studio facility in London.
Find out more: springstudios.com
This article was originally published in the Autumn 19 Issue.