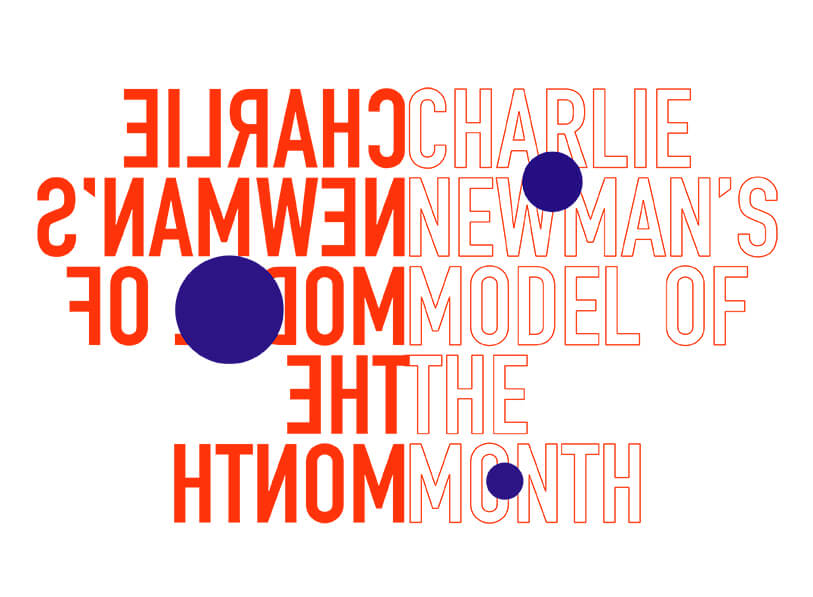 LUX contributing editor and model at Models 1, Charlie Newman continues her online exclusive series, interviewing her peers about their creative pursuits, passions and politics
THIS MONTH: 22-year-old Nigerian American model Olivia Anakwe grew up in the small town of Bucks County, Pennsylvania and was scouted whilst studying for a degree Psychology. In her first season, she walked an astounding 40 shows and has since shot for Harpers Bazaar, W Magazine, LOVE and Allure. Fellow Models 1 girl, Charlie speaks to Olivia about balancing time, philanthropy and Michelle Obama.
Charlie Newman: How and when you were first scouted?
Olivia Anakwe: I was scouted in the summer when I was visiting New York for my sister's graduation. We went out to lunch at Westville and I was scouted right when I walked into the restaurant. I chose to take advantage of the opportunity, transferred from University of Pittsburgh to Pace University and was thrown right into the middle of the hustle and bustle in the Financial District of Manhattan. I am studying Psychology on the Pre-Medical track and will be graduating in Spring of next year – I can't wait!
Follow LUX on Instagram: the.official.lux.magazine
Charlie Newman: Was modelling something you considered doing when you were younger or did you just fall into it?
Olivia Anakwe: I did a small Target ad and a knitwear catalogue when I was younger which I can't really remember very well. Growing up, my aunties always made comments about using my height to model but I never took it seriously.
Charlie Newman: How easy have you found the balance between studying and modelling? Is your agency supportive of your studying commitments?
Olivia Anakwe: My agency is super supportive, but I definitely speak up about my studying commitments and exams. To find balance I take advantage of my free time; whether I am in the hair chair, waiting for my flight, or riding the subway, I save documents to my google drive, make it available offline, and whip it out during those spare minutes. I often take pictures of my textbook and read it over. We are in such a technology-driven age, so it's all about putting our gadgets to positive use.
Charlie Newman: After modelling, how do you hope to use your degree in the future?
Olivia Anakwe: I am drawn to the meaning behind all of our actions so that is why I love Psychology. However, I want to go into Dermatology and use that unconventional background to offer a different perspective in the medical field.
Charlie Newman: Your career has really catapulted in such a short period of time. What do you to do to stay grounded?
Olivia Anakwe: Bikram yoga has been such an important practice in my life; mentally and physically it has kept my body balanced and stronger than ever. I also love going to coffee shops, reading, cooking with friends, and self-care rituals (sheet masks, essential oils, & wine!)
Charlie Newman: What advice would you give to any aspiring young boys or girls wishing to enter the fashion industry?
Olivia Anakwe: Don't let anyone get in the way of your drive and stay level-headed. It is important to have confidence because you may receive a million "nos" until one person sees something in you and says "yes". So always believe in yourself!
Charlie Newman: What has been your favourite job thus far and why?
Olivia Anakwe: Shooting the Miu Miu Spring Summer '18 Campaign with Alasdair Mclellan in the middle of the desert of Arizona was incredible. To shot alongside industry legends including Adwoa Aboah, Cameron Russell, Jean Campbell and Dakota Fanning was a total honour. It was my first time in Arizona and the whole team made the experience unforgettable.
Charlie Newman: I can see from your Instagram that your passionate about food. Is this something that was instilled within your family home or since moving to New York? What's your favourite restaurant in the city?
Olivia Anakwe: Yes, I am a total foodie! Coming together for home cooked meals is ingrained in Nigerian culture – our Thanksgiving and Christmas is nothing less than a 20 dish feast. I have been cooking my own dishes since I was young, but was only introduced to healthy eating when I got scouted and moved to New York. Gathering to enjoy a meal is a ritual that I cherish. My favourite takeaway has to be Queen of Falafel, a mediterranean spot with the freshest falafel, pita, and roasted eggplant. For vegan pizza go to Paulie Gee's – you will not even believe the cheese is vegan, simply mind blowing! For the latest obsession, Thaiholic, for clean Thai food with absolute flavour.
Read more: Where leading scientists and cutting-edge poets meet
Charlie Newman: I read that you did tap dance as a child. Is this something you've continued to enjoy? Have you found the movement and the performance elements of dance helpful to your modelling career?
Olivia Anakwe: No, sadly I don't tap dance anymore but my background in dance has definitely complimented being in front of the camera. I am more aware of my body because movement allows me to flow into various poses and carry myself when walking into castings.
Charlie Newman: If you could wave a magic wand and change something within the fashion industry, what would you choose and why?
Olivia Anakwe: As always, inclusivity and representation. It is so important for people to see themselves in the things that they admire because it reinforces the greatness they can attain.
Charlie Newman: I really admire the fact that you're using your profile to promote good causes, such as  organising the 'Shake That Give Back' event to help collect funds for the the NUWAY foundation and the Women's Refugee Commission. Where did this idea come from and why did you chose these two specific charities?
Olivia Anakwe: The conversation sparked as we [Olivia and her friend Meghan] were discussing what we could do to give back towards the end of the year. We both love bringing people together so we figured why not combine both of these things into a huge celebration! We each picked a cause that was close to our backgrounds.
As a first generation Nigerian in America, giving back is something that is ingrained in our culture and a value that my mother and father always instilled. Discovering the NUWAY Foundation was particularly special because they are involved in charitable contributions that are quite active and really make a difference for the communities in Nigeria that they work with. Their message of 'Give H.O.P.E.' provides: Healthcare, Opportunity, Pure Water, and Educational resources and development.
Meghan chose the Women's Refugee Commission as she is a child of refugees. Her mother's family had everything taken from them, escaped Communism in Vietnam via a fishing boat and landed ashore on the Malaysian island of Bidong where they lived in a refugee camp for a little over a year. The Women's Refugee Commission specifically helps to improve the lives of refugee women within these camps and empower them once they begin the start of their new lives. They provide services of financial education, reproductive health services and also educate other nonprofit organisations in ways to help prevent these dangers that women in the refugee camps may face.
Charlie Newman: Are you involved in anymore charitable projects this year?
Olivia Anakwe: Yes I am and more is to come! I will also be working with the Model Mafia group this year so be sure to follow along on my Instagram and @modelactivist for upcoming events!
Charlie Newman: Lastly who is your role model of the month?
Olivia Anakwe: My role model of the month is Michelle Obama! I just finished her memoir Becoming; it was so eloquently written and inspiring. She is a true powerhouse and a figure who has always stayed true to herself.
Follow Olivia on Instagram: @olivia_anakwe