Editor-in-Chief Darius Sanai tries out the new at-home delivery service by London's hippest Japanese restaurant Zuma
Nowhere epitomises the (pre-corona) scene in London more than Zuma, the Knightsbridge restaurant that somehow doubled as a local neighbourhood go-to for lunches and birthday parties, and an international meeting and schmoozing spot for movers, shakers and people with the very best plastic surgeons.
Follow LUX on Instagram: luxthemagazine
Like many restaurants, Zuma is open again but some clients are cautious about visiting; and the good news is that the restaurant can now be recreated in your home. OK, not the atmosphere, but you can do that.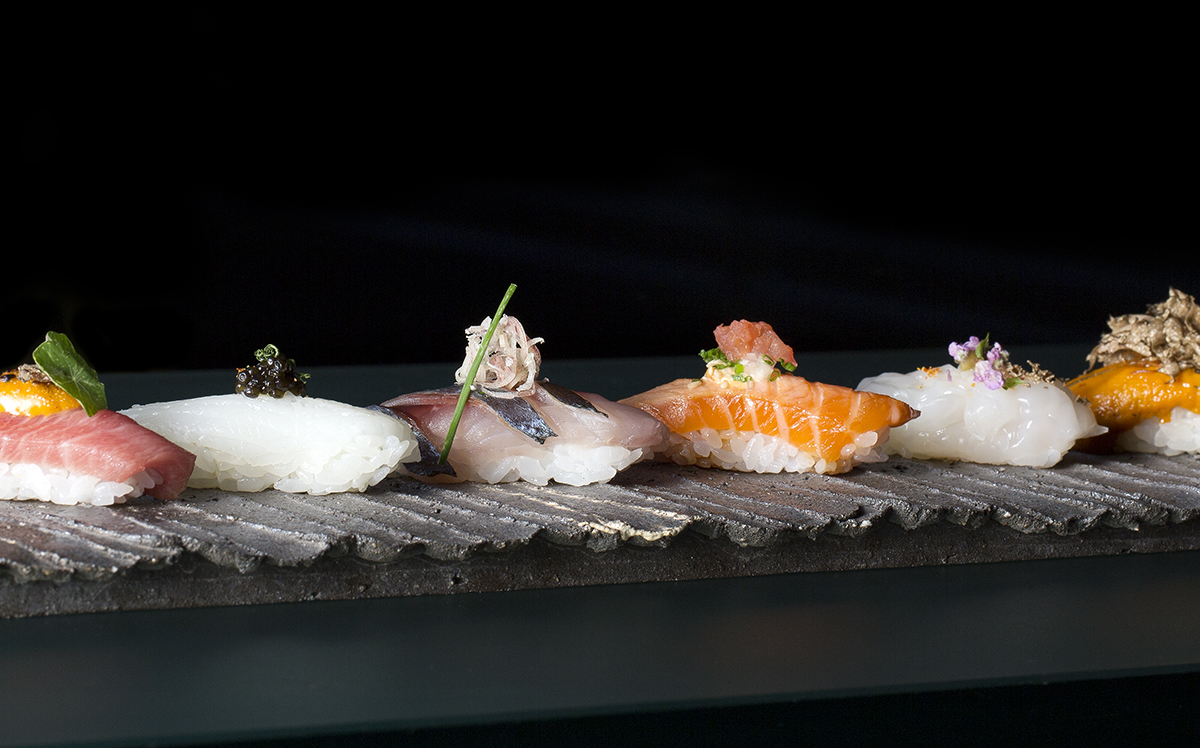 Our Zuma-at-home order was delivered personally by a smart chap from the restaurant, and was presented in beautifully designed logoed boxes. Sauces were presented separately, in cute little jars, clearly labelled, so they wouldn't make the food soggy.
Read more: CEO of Zuma Sven Koch discusses the future of hospitality
Zuma is famed for its combination of Japanese cuisine styles, with a touch of its own, overseen by Rainer Becker, its creative heart. The Suzuki no Sashimi, very thin slices of seabass, yuzu, truffle oil and salmon roe, was a very welcome reminder of the delicacy of fine cuisine that is impossible to recreate at home (unless Rainer is your chef).
A signature main course of grilled chilean seabass with green chilli and ginger dressing was a wonderful mental journey into the world of Zuma – and without the distraction of the crowds and buzz, tasted even better. And the spicy yellowtail with sansho pepper, avocado and wasabi mayo, another reminder of the originality and delicacy of Zuma's art.
It all came with a bottle of their house champagne, Billecart-Salmon, a classy champagne for a classy meal. Just add some music, a group of guys and girls back from St Barth, a diamond-encrusted 16 year old having her birthday with her besties, and, voila, you have Zuma, in your home. And even without all of those, it's a way of transforming your Friday night without having to get your kitchen dirty.
Find out more: zumarestaurant.com