Richard Mille is the name adorning some of the world's most expensive – and outrageous – timepieces. But the eponymous founder is a thoughtful, passionate creative who dreamed of creating a racing car company as much as a watch brand. Darius Sanai meets him
Richard Mille has grown his eponymous brand from start-up to occupying a dominant space at the top end of the luxury watch echelon, in less than 20 years. He has done so, not by imitating others, but by creating a completely new script for high-end watches: dramatically beautiful shapes, mind-bending mechanicals and super-high tech, tough materials, meaning his striking timepieces are significant in size but lightweight to wear. Mille could be seen as inventing a new market for the young-at-heart collector who wants to break from tradition. They are sculptures as much as they are timepieces.
Follow LUX on Instagram: the.official.lux.magazine
But he is also a marketing genius, sponsoring (and sticking with) stars such as Rafael Nadal, who repaid Mille's unswerving faith in him by winning the French Open for the 11th time this year, and attaching his name to the sexiest sports, and the sexiest spots, in the world. Whether you're attending Formula One in Singapore, Formula E in Hong Kong, the Concours d'Elegance in Chantilly, or just hopping by helicopter from Monaco to the private jet terminal at Nice Côte d'Azur airport, you will see the brand (and its customers).
Richard Mille's most notable recent partnership is with hyper-car makers McLaren, and like the rest of the brand, the motoring DNA wasn't dreamed up by a marketing agency. Mille is a car fanatic and collector of some of the most exquisite historic classic cars, and it was this subject – the symmetry between watch and car design and ethos – that kicked off our conversation, because there is a symmetry between classic cars and hypermodern watches, as he reveals…
LUX: Many collectors will say that today's cars are not as beautiful as the cars of the 1950s and 1960s. What is your view on that?
Richard Mille: The car designs of today are certainly driven by efficiency; everyone wants to optimise the aerodynamics, engine power, downforce, etc. In the 1960s the objectives were different, and there was a lot of the designer's personality involved in the cars. The variety of designs was very interesting, even in terms of the design drawings – back then even racing cars were very different to each other. Nowadays it is very difficult to see the difference between different car brands because they have to be designed with performance efficiency in mind. Even if you are a connoisseur of Formula One, if you take away the different colours, it would be very different to see the difference between a Ferrari and a Mercedes, because everything is driven by computers and aerodynamics.
LUX: Does that apply also to engines? Engines used to be mechanical things of beauty, and that applied to the sounds they made, also. Nowadays, I'm not sure many people could tell the difference between the V8 twin turbo engines in an Aston Martin, a Ferrari, a Mercedes-AMG or a BMW M5.
Richard Mille: Most probably, because now you have to be careful about noise, emissions and other aspects. And when you open the bonnet you don't see the revelation of the engine. With an Aston Martin or a Lamborghini Huracán you have a magnificent car, but you open the bonnet and you just see a lot of plastic. You then go to a classic car concours and see all those cars; the people are totally crazy because each one is more beautiful than the other – so many different shapes, colours, engines, noises. It is fantastic to see 500 cars in one place that are so different from each other.
Read more: Art auctioneer Simon de Pury on modern philanthropy
LUX: Do you think the younger generation now think of cars just as transportation – that they'd be as happy to use a shared car club or an autonomous car?
Richard Mille: I think in the genes there is still an appeal for cars. If you speak about younger children, today they are in different virtual universes, but still the appeal of a nice car is there. You see them looking around racing cars and dreaming. So I think it still brings excitement.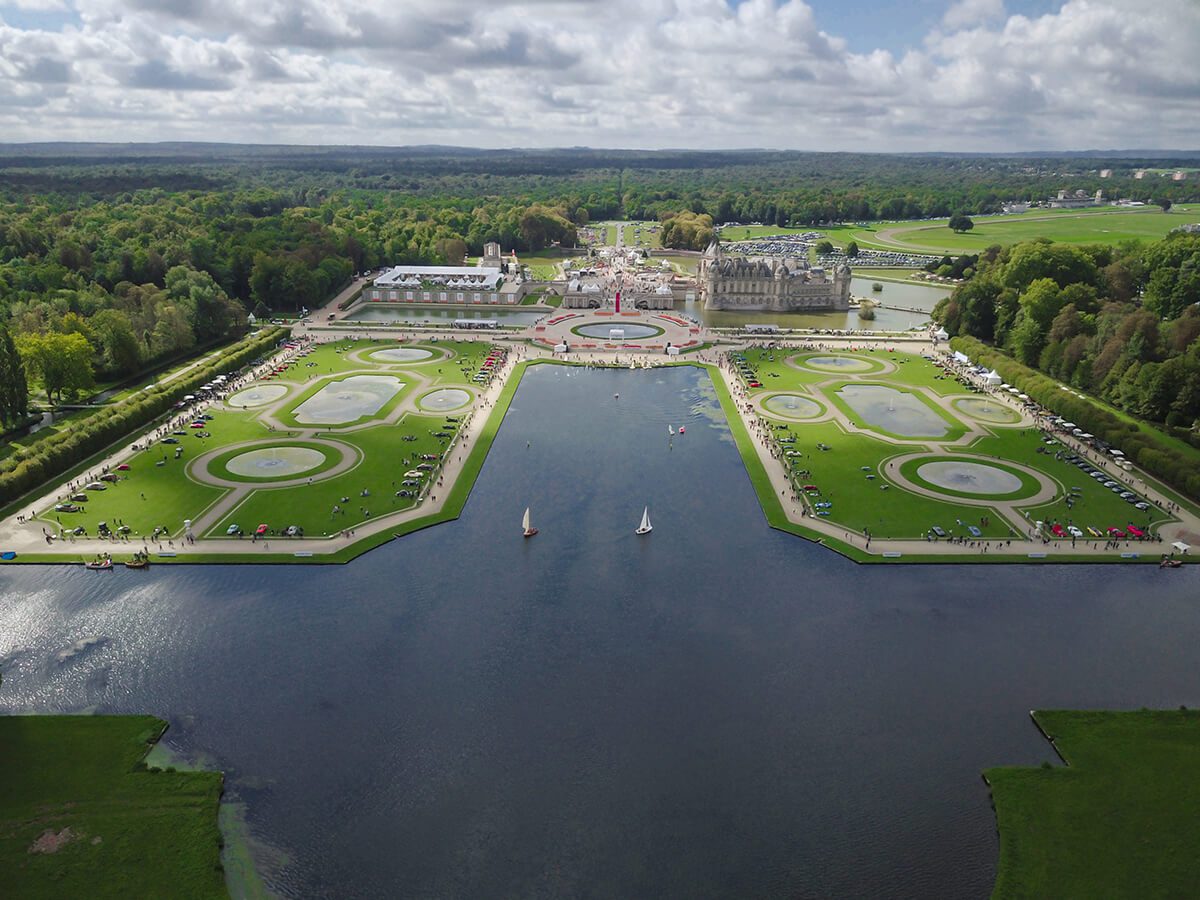 LUX: Does the same question apply with mechanical watches? People don't need the watches you make, but they want them because they are desirable objects?
Richard Mille: Yes, you can really say that there is a parallel there because so many people are still buying watches in different colours that they don't really use. It's the same when you buy a sports car that can go at 300km/h; that is not any use because of speed limits, unless you go on a track. But the beautiful object is still a source of desire, which is nice because I can see myself that we cannot cope with the demand, the demand is getting totally crazy. We increase the production every year. Last year we did 4,000 pieces, this year we will do 4,600 pieces, so it is a constant growth. But I cannot cope with the demand at all, the demand is exploding. I have seen the same with my friends. The McLaren Senna costs £750,000 and they were all sold without anyone even seeing a picture of one. My friends, they want it but they can't get it. It's the same story with the McLaren P1: 500 units all sold before even before production started. Studies are showing that young people aged 18-30 still dream about luxury watches, which is funny because I expected the opposite.
Read more: The Secret Diary of an Oxford Undergraduate
LUX: When you are creating the watches, how much does the design inform the mechanicals and how does that conversation happen? Because the distinctiveness of your watches is in the design but they are also very mechanically advanced.
Richard Mille: It was one of my concerns when I started,to give as much importance to the design as to the mechanical aspect.
LUX: It is a crowded market, and you have created a brand that has gone from zero to hero in 20 years. How did you do that and why did you succeed when so many others had tried but failed, or remained much smaller?
Richard Mille: The first reason was a kind of rupture with a world of watches. People in this world of high-end watches were just duplicating the same watches that were in existence at the beginning of the 20th century. So I said, we have to do a contemporary watch, a watch that is very different from what is out there, and to create it at any cost, without any compromise. So today it is a paradox where we have a young brand that has got a lot of respect from the market, from the competition and also from the public. We have a lot of respect because we do not copy anybody and we are not afraid to take risks. Many other brands are inspired by the high-end watch business, but sometimes the problem with the watch business is that it is boring – the message is always the same. Our message is that we respect tradition, but we are modern, we are a contemporary watch, we are extremely technical but we do watches to live with, to wear daily.
LUX: Have you ever been tempted to start or revive a luxury car brand?
Richard Mille: That has been my dream for many years, yes. I would have loved that. It is such a different universe. At the same time, we only have 24 hours in a day; I think it would take two lives to do a car company as well. So I will stick to the watches and collect cars.
LUX: Do you think it's a shame that France no longer has a supercar brand, like it did many years ago?
Richard Mille: It is, because we have a very interesting past as you see with car collectors. But after the Second World War, the French government just decided to do popular cars.
LUX: LUX speaks to the high end of the luxury market. Is luxury stratifying?
Richard Mille:  Yes, I can see that everyday. There are many luxury brands that are turning into volume brands, and sometimes it is very high volume. Also people are more educated and sophisticated and know the numbers; they know that many brands are volume makers and they are looking for more exclusive things, things that will make them different. Twenty years ago people did not know the difference between Hermès and Louis Vuitton. Today they know the difference between those brands; they know who is doing what. The world of luxury, which was quite over generous, has today totally exploded between all the different segments.
Discover Richard Mille's collections: richardmille.com