Superstars from fashion, design and media gathered at an uber-exclusive dinner in Vincent Square, central London, last week to celebrate the launch of Dom Pérignon's Plénitude Deuxième 2000 champagne.
Sarah Ann Macklin and Rosanna Falconer
Whitney Bromberg Hawkings, Peter Hawkings and Emilia Wickstead
Paco Sanchez and Richard Geoffroy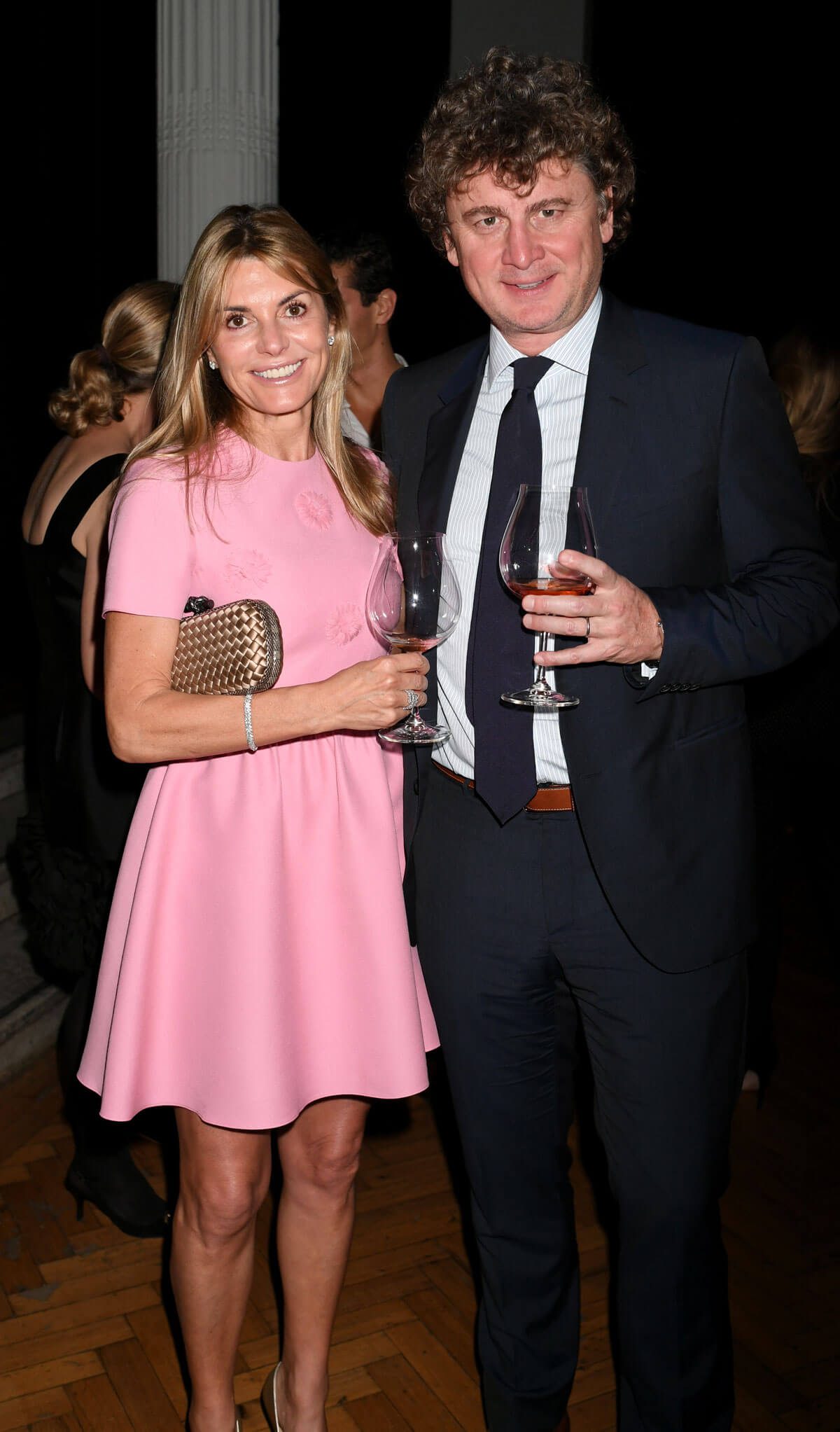 Louise Galvin and Charlie Bracken
The cuisine and champagne were made even more glorious by the short speeches from
Richard Geoffroy
, Chef de Cave at Dom Pérignon, which themselves blended the deconstruction of
Jacques Derrida
with the poetry of
Charles Baudelaire
. As to the 
Plénitude Deuxième 
(P2 for short): released 17 years after the vintage, it's a sumptuous, complex drink, rich and open as many of the 2000 vintage champagnes were.
Nadja Swarovski and Rupert Adams
Lady Ashley Adjaye and Tamara Rojo
Farhad Heydari and Darius Sanai
The extra time it has spent maturing in the Dom Pérignon caves in France have given it a soulfulness which determines that it will never be sprayed around over over half-naked waitresses in St Tropez nightclubs, as lesser version of prestige champagnes sadly continue to be. Instead, it is a champagne to enjoy with your soul mate, perhaps at a three Michelin-starred restaurant over a proposal. It should be contemplated as I did, wandering outside after the dinner and looking over at Westminster School's cricket pitch on Vincent Square, some decades after I last played there, as a desperate last-minute addition to the school Z team, never imagining I would be back 32 years later to sip a drink made 15 years in the future – and why would one, unless one were Baudelaire?
Darius Sanai
Images by Richard Young